#GivingTuesday is a staple of the nonprofit fundraising calendar. Learn how the Mightycause Foundation participates in this global movement!
#GivingTuesday is one of the biggest days of the year for nonprofits, and it's also an important day for the Mightycause Charitable Foundation.
The Mightycause Charitable Foundation's mission is empowering nonprofits by connecting them with everyday philanthropists. And on #GivingTuesday, we have the opportunity to engage nonprofits and donors on a large scale and invest in causes by offering prizes.
What is #GivingTuesday?
#GivingTuesday aims to answer the question, "What if we all decided to give on one day?" The annual event aims to mobilize everyday philanthropists to support the causes that matter to them. And it's an opportunity for the nonprofit organizations to reach out to donors and engage them in their work.
Globally, #GivingTuesday is about more than charitable giving. It's a day focused on kindness and generosity, whether than means supporting a nonprofit doing good in the world, volunteering, running a peer-to-peer fundraiser, or just uplifting someone you encounter.
When is #GivingTuesday?
#GivingTuesday is held annually on the Tuesday after:
Thanksgiving
Black Friday
Small Business Saturday
Cyber Monday
The date range for #GivingTuesday is November 27th – December 3rd. And it always falls five days after U.S. Thanksgiving, which is always the fourth Thursday of November, so the date changes from year to year.
By the Numbers
Mightycause Charitable Foundation has hosted an annual #GivingTuesday event on our partner platform, Mightycause, since 2013. Here's an overview of the dates of past #GivingTuesday events and how much funding the Mightycause Charitable Foundation re-granted to causes!
| | | |
| --- | --- | --- |
| YEAR | DATE | TOTAL RAISED |
| 2013 | December 3rd | $1,089,982 |
| 2014 | December 2nd | $1,300,227 |
| 2015 | December 1st | $3,095,878 |
| 2016 | November 29th | $3,734,590 |
| 2017 | November 28th | $2,561,352 |
| 2018 | November 27th | $3,631,721 |
| 2019 | December 3rd | $6,756,968 |
| 2020 | December 1st | TBD |
| 2021 | November 30th | TBD |
As the event has grown in scale globally, it's also grown for the Mightycause Charitable Foundation. Nearly $20 million dollars has been re-granted by our organization to move forward in our mission of empowering nonprofits and supporting charitable giving.
Who Runs It?
So, #GivingTuesday isn't run by one specific organization or company. It's an event that's shared by nonprofit organization, donors, volunteers, do-gooders, philanthropists large and small, and communities. Simply put, #GivingTuesday belongs to the people.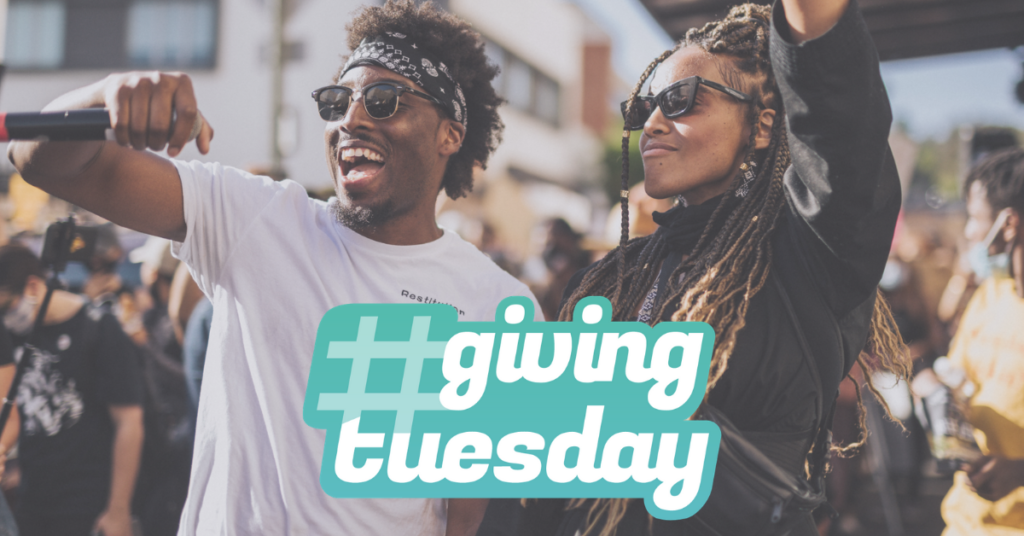 Our friends at GivingTuesday.org act as a directory for #GivingTuesday events all over the world. They provide a toolkit with graphics, and allow nonprofits to register their event so it can be found in their directory. And each year their Data Commons collects information from those who participate to learn more about how people are supporting charitable causes. Their research is shared in their Giving Lab.
How #GivingTuesday Started
#GivingTuesday's inaugural year was 2012. It was started by the 92nd Street Y and United Nations Foundation in New York City. The idea behind #GivingTuesday was to refocus people's energy from the overindulgence, consumerism, and commercialization of Thanksgiving on doing social good.
The event has grown from that first year, and it's now a global movement that seeks to build a better world. Since that first year, the event has expanded to involved major players like The Bill & Melinda Gates Foundation, PayPal, and Facebook.
How is The Mightycause Charitable Foundation Involved?
The Mightycause Charitable Foundation is a donor-advised fund with the mission to empower nonprofits, particularly small nonprofits. With our platform partner Mightycause, we host a #GivingTuesday event that allows the Mightycause Charitable Foundation to disburse funds to nonprofits, provide prize grants, and organize for the greater good.
#GivingTuesday or Giving Tuesday?
Technically, #GivingTuesday and Giving Tuesday are both correct. However, the hashtag is there as a functional and symbolic reminder of the power of the event to connect people. On social media platforms like Twitter and Instagram, adding a hashtag to Giving Tuesday makes it easier for people to find your post, hear your message, take action and do good. And that's what #GivingTuesday is all about — so we prefer the hashtag!
How to Get Involved
One of the wonderful things about #GivingTuesday is that anyone can get involved! Here's how you can celebrate the most generous day of the year, whether you're a nonprofit or an individual looking to make the world a better place.
Nonprofits
If you're a staff member or volunteer at a nonprofit, signing up to participate in #GivingTuesday on Mightycause is the easiest way to participate! Registration is free, gives you administrative access to your Mightycause profile (which opens the door to year-round fundraising), and offers opportunities to win prize grants from the Mightycause Charitable Foundation.
All 501(c)(3) nonprofit or fiscally sponsored organizations are eligible to participate. (Churches and schools are invited to participate too!)
Peer-to-Peer Fundraising
#GivingTuesday is the perfect opportunity to dip your toe into peer-to-peer fundraising. It's also the sort of thing Mightycause and the Foundation were built to support! Peer-to-peer fundraising allows anyone (donors, volunteers, staff members, etc.) to fundraise on behalf of a charitable cause. They help spread the message of the nonprofit's work to their friends, family, and social network and ask for donations.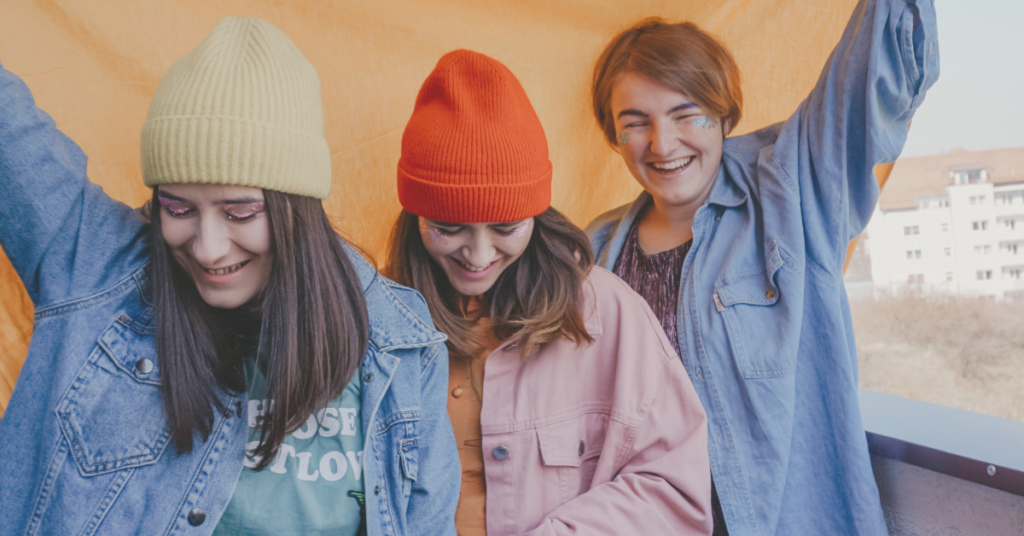 How does this help? Well, studies show that people are much more likely to contribute to charity when asked to do so by someone they know. So you have the ability to bring new people to the nonprofit to help them build lasting support. And since all the money you raise goes right to the advised nonprofit through a re-grant from the Mightycause Charitable Foundation, you help them gain invaluable funding.
Peer-to-Peer Fundraising for #GivingTuesday
It's also just fun! And it allows you to be part of the #GivingTuesday movement and conversation as an individual.
Volunteer
One of the most powerful things a person can give to a cause is their time. Nonprofit organizations run on volunteer energy!
There are so many ways to volunteer your time and effort to help on #GivingTuesday. Contact your favorite nonprofit to see if they need help:
Calling donors to thank them or ask them to donate
Writing thank you cards
Promoting their #GivingTuesday campaign
Sorting in-kind donations
Greeting visitors
If you have a skill, offer it up! Nonprofits often need help with web design and maintenance, social media management, graphic design, and so on. Check their website to see if they need any help, or just reach out with a phone call or email to see how you can help out!
Spread the Word
An easy way to help out on #GivingTuesday is by simply spreading the word! This is primarily a digital event, so get on social media and start talking to your followers and friends about #GivingTuesday. Share causes you care about and ask them to donate!
Sharing posts from the nonprofits and charitable causes you follow on social media is also a free, meaningful way to be part of #GivingTuesday.
Make a Donation
We understand that not everyone is in the financial position to make a monetary contribution, but #GivingTuesday is a day where each donation counts. Even if you only have $5 to give to a cause you care about, it makes a difference!
#GivingTuesday is a day that's all about collective impact. So, even if you don't have much to give, the effect of a lot of donors coming together to chip in creates a wave of support. We won't beat around the bush: nonprofit organizations need money to fund their programs and services, pay the bills, hire the best staff, and change the world. And that's why it's essential to give what you can, when you can.
#GivingTuesday Fundraising Tips
An important part of our mission is helping nonprofit fundraise well, and providing educational resources to help inspire and inform. Here are some of our best #GivingTuesday blog posts:
The Basics:
#GivingTuesday Strategy:
Leveraging Matching Grants & Partnerships for #GivingTuesday
#GivingTuesday Fundraising Ideas: