There are old fundraising standbys you know will work: Galas, direct mail marketing, walkathons, auctions. Your nonprofit has done all of these before, and you know they'll work. But running the same old events year after year can get old, for you and for your donors. You want to shake things up, and incorporate this "crowdfunding" stuff you keep hearing about. But online fundraising can feel like a whole new world — where do you start? Keep calm and continue reading — we've got your back! Mightycause is a platform designed for nonprofits, and to help you get started, we've compiled 20 creative nonprofit fundraising ideas that will help you take your fundraising efforts to the next level.
Virtual Charity Run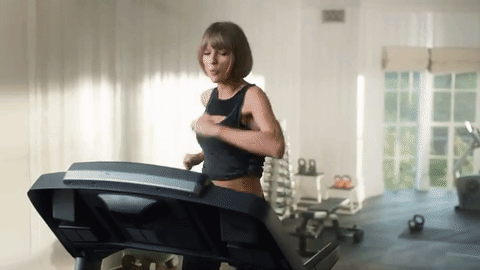 Sure, hosting a charity run is a great way to get out into your community and bring your supporters together to run for your cause … but they're also a lot of work. You have to play fundraiser and event planner, securing the necessary permits, getting business sponsors involved, planning out booths at the event, coordinating volunteers, praying it doesn't rain, and basically running yourself ragged before you even set foot on the track. There's a better way: Virtual runs. In a virtual charity run, you start a team on Mightycause. Your supporters can sign up to participate by joining the team and creating a fundraising page where they ask their friends and family to support them by donating to your cause. They can pledge however many miles they would like, walk or run, and complete their miles at their own convenience, in the location of their choosing — their neighborhood, the gym, a treadmill, or even just in spirit.
Monthly Giving Campaign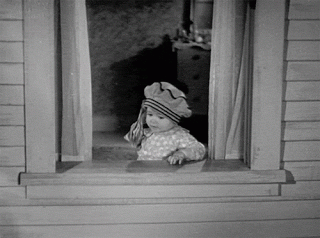 One-time donations are great, but everyone in the nonprofit world knows that recurring donors are where it's at. Monthly support from donors helps your nonprofit further your mission, fund your programs, pay your staff, and keep your lights on. But think about it — how often do you actually tell your donors how important recurring donations are? Not nearly as often as you ask for a one-time donation to a campaign, we suspect. So shake things up and get more donors to commit to giving monthly by focusing a whole campaign around monthly giving. Break it down for your donors: tell them what $10 or $25 per month helps you achieve in a year, show them physical items it helps you provide, or even tie it to a sponsorship program ("Feed a family of 4 for a year by pledging $25 per month"). Recurring payments are super easy for donors to set up on Mightycause (all they need to do is check a box when making a donation) and we handle processing the payments and providing tax receipts. Start a project page to build your base of recurring donors!
Calendar Photo Contest
Calendar contests are a great way to incorporate peer-to-peer fundraising into your nonprofit's fundraising plan, which will help you pick up donors and raise awareness of your cause. This works great for nonprofits focused on kids or animals, because you have such cute subject matter, but you can also adapt a calendar contest for most other causes. Teams on Mightycause make it simple to manage a calendar contest! All you need to do is create a team fundraising page, have entrants create a fundraiser where they share their photo, make their case for being featured in the calendar, and then get their family and friends to vote for them by making a donation. You can organize your leaderboard by either most donors or most dollars raised, so you can structure your calendar photo contest to best suit your goals. The 12 team members at the top of the leaderboard get featured in the calendar, and as an added bonus, you can sell your calendar to raise funds all year long! You can also organize the leaderboard alphabetically if you want to skip the competitive piece! The best time to run a calendar photo contest is early in the fall, so you can plan on releasing the calendar at the end of the year.
24-Hour Donation Drive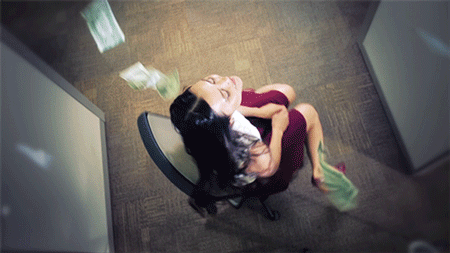 Mightycause is an expert on Giving Days, but did you know that your nonprofit can host your own giving day anytime you choose? Make it rain for your nonprofit with a 24-hour donation drive! Rally your supporters to donate on a day that is meaningful for your nonprofit, and take your event to the next level by securing a matching grant for the day. The urgency created by a 24-hour deadline can really motivate people to help you reach your funding goal, and you can bolster your fundraising efforts with an in-person event like a happy hour to bring supporters together.
"Little Luxuries" Donation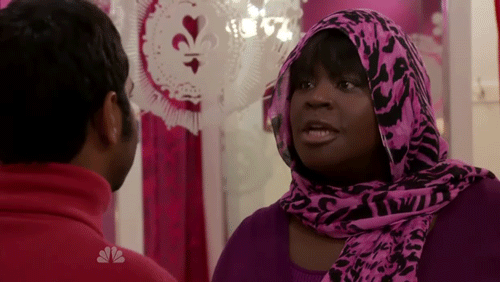 We all like to treat ourselves: a latte and muffin in the morning, a dinner at a nice restaurant, a sharp new outfit. But little treats can add up quickly — and in the communities served by your nonprofit, these little luxuries are firmly out of reach for many. You can raise money and awareness for your cause by challenging your supporters to give up their favorite treat and donate the money they would have spent on it to your nonprofit. This can be especially meaningful for nonprofits that address hunger relief and poverty, as it can make the work your nonprofit does resonate more deeply with supporters. Start a project page on Mightycause, and help your supporters out by doing the math for them and making it easy to turn a year's worth of Starbucks into a one-time donation. Faith organization can get even more creative by setting up a fundraiser where church members can donate the cost of whatever they're giving up for Lent!
Local Business Showdown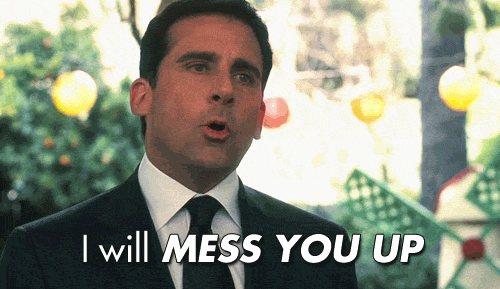 The secret to team fundraising success is stoking the flames of competition — the competition for the top spot on the leaderboard is what drives team members to fundraise hard. And where can you find competitive people? Check the offices of local businesses, obviously! Partner with local businesses (preferably businesses whose missions align with your nonprofit in some way) and see which group can raise the most money. Engaging business such as law firms, as both the Bay Area Urban Debate League and Rocky Mountain Innocence Center have done with tremendous success on Mightycause, is a great strategy to raise funds, raise awareness, deepen your nonprofit's presence in your community, and strengthen partnerships.
Wedding Fundraisers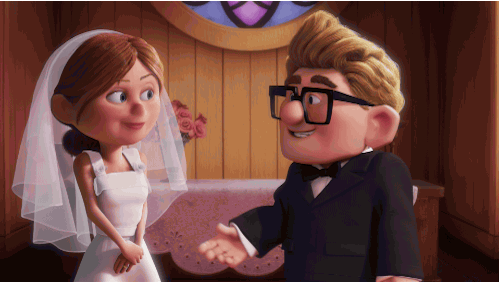 Lots of couples getting ready to walk down the aisle are asking their family and friends to give to charity instead of buying them kitchen gadgets and household items. Your nonprofit can benefit from these philanthropic brides and grooms by pointing them toward a platform that will make it easy for them to set up a page where they can explain what they're doing to family and friends, why your nonprofit is important to them, and provide a convenient way for wedding guests to donate directly the cause. If the couple has a specific area where they would like to help, you can help direct them toward (or even create) a special fund that would allow them to donate to the areas of your work that resonate most with them.
#GivingTuesday on Mightycause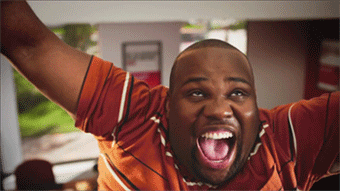 We won't lie: Mightycause gets really excited about #GivingTuesday because it's one of the most important days of the year for online giving. Created by the team at the Belfer Center for Innovation & Social Impact at the 92nd Street Y, #GivingTuesday takes place every year the day after Cyber Monday. After the decadence of Thanksgiving, and the unabashed consumerism of Black Friday and Cyber Monday, #GivingTuesday is a 24-hour online giving event that helps us focus on giving back. It's also a great way to kick-off end of year fundraising for your nonprofit. Mightycause hosts our own #GivingTuesday event each year, and we offer prizes your nonprofit can compete for by climbing to the top of the leaderboard. (Don't worry, we've got enough leaderboards that nonprofits of all sizes have a chance to win!) Last year more than $3.7 million was raised on Mightycause on #GivingTuesday. Make sure to save the date (November 27, 2018) and register to participate in #GivingTuesday on Mightycause!
Special Dates Fundraisers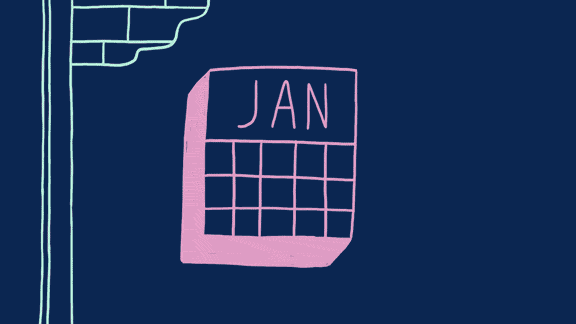 Every day is a holiday! No, we mean literally, there is a holiday for every single day of the year. Check out special dates calendars to see what we mean. Beyond National Pickle Day or Ask Your Cat a Question Day (both of which are real), there may be some observances that are meaningful to your nonprofit — for instance, many medical conditions have a month dedicated to awareness and fundraising, and many causes have their own months as well. Do some internet research and compile a list of any special dates or observances that might be relevant — they are easy fundraising opportunities, and you can make these special dates count by setting up a fundraiser on Mightycause and designing an online donation drive around it.
Gaming for a Cause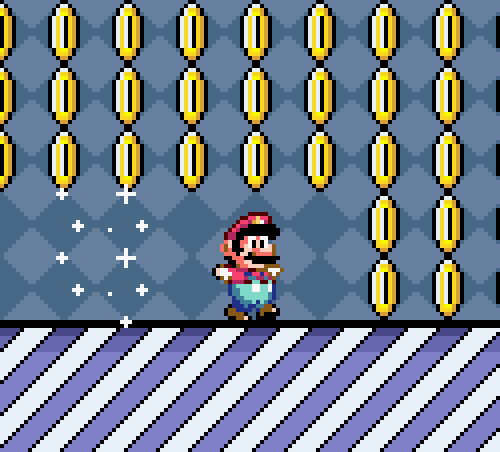 There are nonprofits that spend so much time and money trying to figure out how to reach the coveted Millennial demographic and inspire them to donate. The secret? They're already philanthropic. Your nonprofit just needs to meet them where they are. And one place they are is online, playing video games. It might surprise you to learn that online gaming can be a powerful charitable endeavor — in 2015, users on the live streaming video platform Twitch raised $17.6 million for charity, and are engaged in charity streams all the time. We've also seen plenty of charity gaming marathons raising money on our platform. How can your nonprofit get in on it? Well, you can plant the seed by providing resources on your website, and pointing interested charity streamers to a platform they can use to fundraise directly for your nonprofit. You can even go a step further by organizing your own team of charity streamers on Mightycause.
Board of Directors Face-Off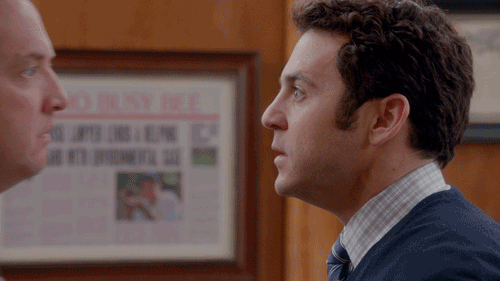 Your board of directors has a huge responsibility — from choosing an Executive Director, approving your annual budget, to driving your nonprofit's big-picture mission — but how often do you get board members involved in the fundraising process? Challenge your board members to a fundraising competition by starting a team on Mightycause. Our team fundraising product offers a fundraiser template that makes creating and publishing a page much easier on your busy board members, and our user-friendly design ensures that even the most internet-averse members of your board can create an attractive fundraising page and drum up financial support for your cause.
Needs-based Crowdfunding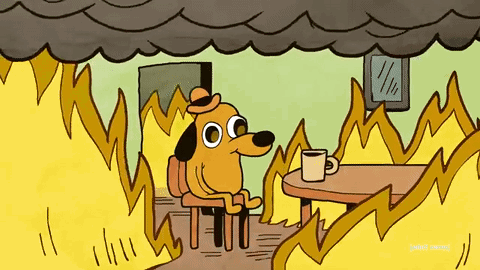 If you don't ask, you won't receive. So instead of just learning to live with facilities in desperate need of repair, dwindling supplies for your programs, or silently wondering how you're going to pay that bill, be proactive and crowdfund it! If your supporters don't know what your nonprofit needs, they won't be able to help you. A fundraising page on Mightycause gives you an opportunity to explain the need and fundraise for it specifically. Wrap that financial need into your larger mission for maximum impact — a broken washing machine may not seem like a compelling fundraising narrative, but when placed in the context of an animal shelter that relies on a functioning washing machine to provide clean blankets to homeless animals, that broken washing machine can tug at heart strings. Don't be shy! If you need it, crowdfund it!
Dine Out for Charity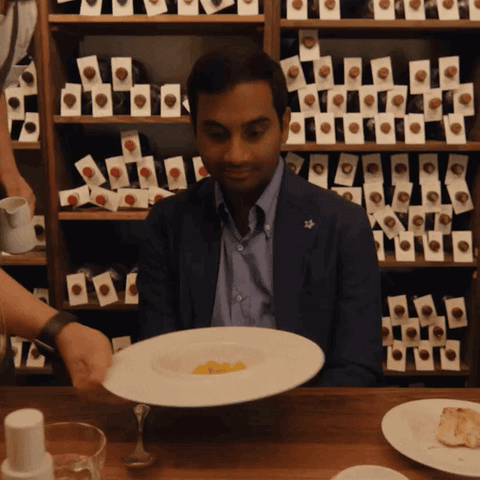 Great meals taste even better when they're for a great cause! Partner with a local restaurant for a charity night — your nonprofit invites your supporters out for a meal, and the restaurant donates a portion of the night's proceeds to your nonprofit. You can even set up a fundraising page on Mightycause where people can RSVP by making a small donation. These kinds of fundraising endeavors get your nonprofit out in the community, meeting with supporters and locals, and can build wonderful relationships with local businesses. Be sure to set up a table where you can share brochures about the work your nonprofit does and have volunteers ready to talk with your supporters about your mission!
Volunteer Give-a-Thon

We've already busted the myth that asking your volunteers to fundraise for you is asking too much. Your volunteers are the perfect ambassadors for your nonprofit's work and mission, so you can harness their enthusiasm by organizing a team fundraiser for your volunteers. #GivingTuesday on Mightycause is a great time to engage your volunteers with a team fundraiser, and shake things up if this is your second or third #GivingTuesday. Your volunteers already care about the work you do and are invested in your cause — getting them involved in fundraising for your nonprofit can deepen their relationship to your work, and help your message reach new audiences. Plus, you can lessen your workload by passing on the solicitation to your volunteers!
Special Funds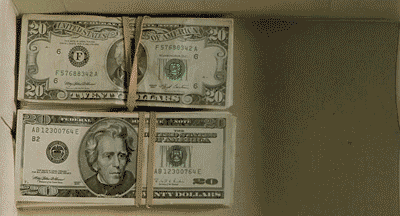 Does your nonprofit have any special funds? Keep the till full by starting a Mightycause page where people can donate specifically to the fund! Creating a fundraiser on Mightycause will allow you to explain the fund, how and why it was started, share how it furthers your nonprofit's mission, and allow donors to choose to funnel their donation to a specific cause. With Mightycause's donation tracking tools, being able to separate donations to your restricted fund from your general fund is easy as can be.
Sponsorships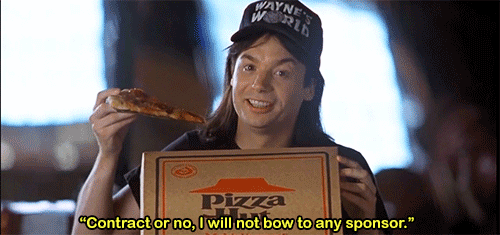 Many donors prefer to give tangible things instead of cash; in-kind donations can feel more immediate, and donors can easily visualize how their donation will be utilized. Your nonprofit can appeal to this mindset by creating a sponsorship program. Homeward Trails Animal Rescue created an innovative way of funding their mission of pulling animals from shelters and finding them homes: They ask supporters to sponsor bringing an animal to safety, which has been a successful way for the rescue to cover its costs and get donors engaged in the work they do. For nonprofits that provide a direct service to people or animals, a sponsorship program is an excellent way to fund your work and tell the story of what you do!
Matching Gift Campaign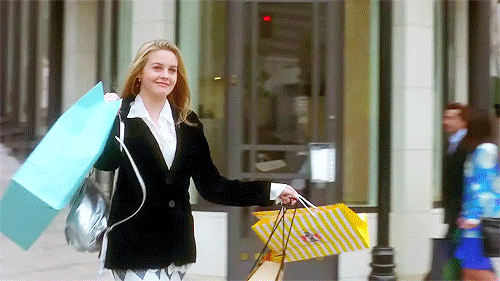 Who doesn't love a good deal?! How many times have you been on the fence about buying a new pair of shoes and decided to make the purchase after finding they were BOGO? Matching gifts work by tapping into the bargain-hunter in all of us — being able to double their contribution is a powerful motivator for donors! Work with a major donor or a business partner to secure a matching gift. You can use the match to bolster an existing campaign (such as your #GivingTuesday fundraiser) or design a campaign around the gift. Mightycause allows you to add matching gifts to your page so donors can easily see that you have a matching gift, and how much is left!
Go Viral
Intentionally making content "go viral" is difficult, if not impossible. Surely, Charlie's parents couldn't have imagined that a video of him biting his brother's finger would spread like wildfire across the web and secure them a place in meme history, alongside the Dramatic Chipmunk, Numa Numa Guy, and Honey Badger. But even if you can't predict when lightning will strike, what you can do is focus a fundraising campaign on social sharing, raising awareness, and spreading the word about your nonprofit's work. NuDay did this with their campaign to help children suffering after an April 2017 chemical attack on the city of Idlib in Syria. Their fundraiser raised nearly $80,000 from 1,653 people. They focused on getting people to share their fundraiser, and seized on a moment where people were searching for ways to help after a tragedy. You can either make sharing a key part of your campaign's messaging, or work to set up a page in response to an emergency or time-sensitive issue your nonprofit is helping with — and on Mightycause, you can publish a fundraiser and start going viral in just minutes.
Amazing Feats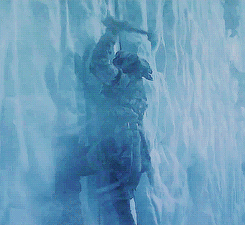 One of the most effective types of peer-to-peer fundraisers is a personal feat: climbing a mountain, running a marathon, swimming a long distance. These personal challenges create a compelling story that makes donors want to follow the journey and step up to support the person attempting it. Fitness professional Ashley Horner raised nearly $65,000 for Maison Fortuné Orphanage in Haiti by tapping her large social media audience for support as she ran a 230-mile ultra-marathon along the coast of Haiti, getting kids from the orphanage to join her for the last mile of the punishing run. Chip Rosencrans climbed Mt. Whitney, the highest summit in the contiguous United States, in memory of his late wife Cindy and raised more than $41,000 for breast cancer research. Mightycause provides a platform that is user-friendly, made for social sharing, and gives you the ability to add media like photos and videos to help tell the story of an incredible journey.
Event Fundraisers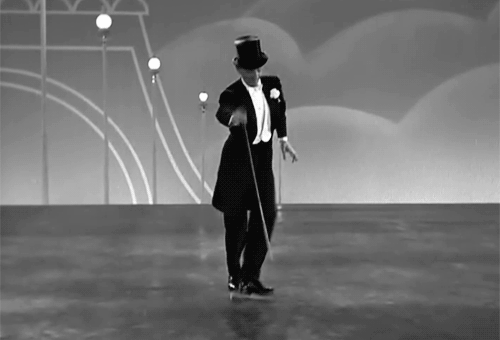 There's something to be said for sticking with what works. If your annual gala brings out your biggest supporters in their finest frocks and raises lots of money for your cause, then continue to host it! However, you can update these old-school fundraisers and increase your reach by adding an online fundraising component. On Mightycause, you could create a page to collect donations from those who can't make it to the gala or afford tickets (thereby including your smaller donors,as well), set up a page where attendees can make a donation to be invited to the gala, or even host a team fundraiser where the team member who raises the most money gets a free ticket to your event. Adding online fundraising to existing, tried-and-true fundraisers boosts the event's impact, creates more ways to give, and keeps your fundraising plan fresh.
Now that we've given you a few unique ideas to get you started, take the next step and start your first fundraiser on Mightycause!