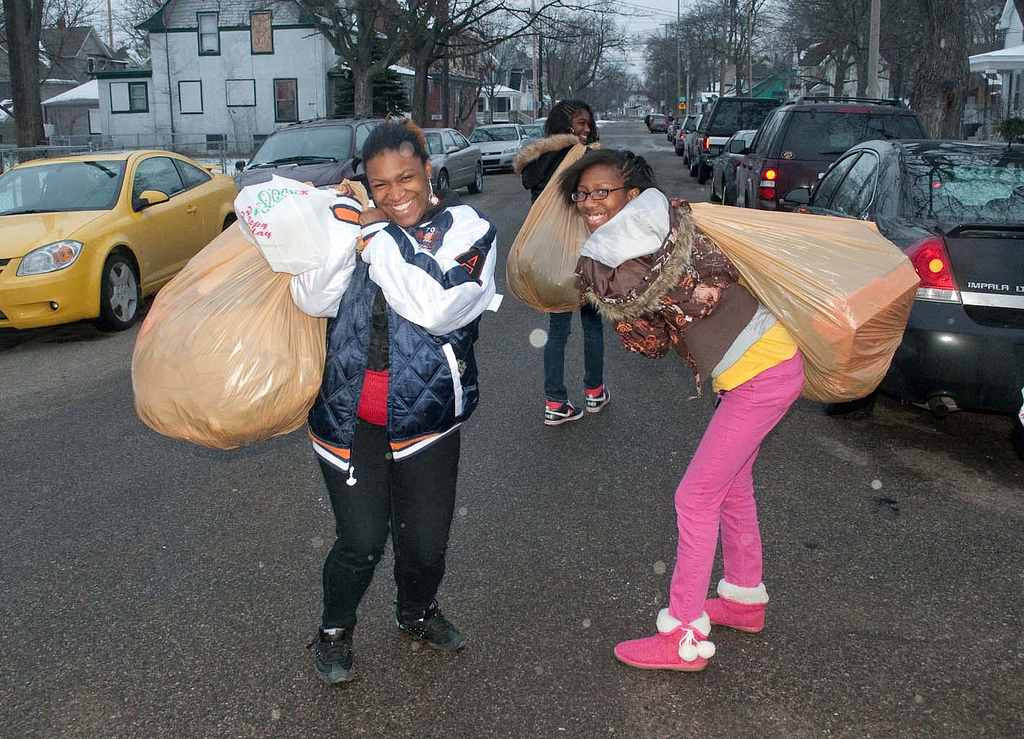 These days, when causes think about promoting themselves, they think about newer marketing tactics like Facebook or Twitter. It seems like many people think that engaging in these "newer" types of marketing activities by necessity means that more traditional methodologies can or should be abandoned. However, as is the case in the for-profit world, causes can benefit quite extensively by using a combination of marketing efforts to get the word out, especially if there is imminent need. A homeless shelter in Evansville, Indiana discovered just exactly how this can play out.
My friend Mary Biever, whom I have known for about four years now, alerted me to the story as it had come to its conclusion. The local paper had published an article that a homeless shelter needed as many blankets and coats as possible. This was during the "polar vortex" that hit earlier this year, and many shelters across the country were running low on supplies. Several people in Evansville, including Mary, shared the shelter's need on Facebook and put an effort together to gather as much as possible. Mary told me about one young woman who ended up using Facebook to gather a carload of warm items for the homeless shelter. When she dropped off her massive collection, the newspaper was there again to cover the results of the campaign.
A lot was accomplished using this combination of traditional and social media. First and foremost, of course, the shelter's needs were publicized and dealt with, meaning the shelter could serve its beneficiaries. Moreover, coverage in the newspaper and on Facebook gave valuable PR coverage to the shelter and its needs (along with the obvious desire to afford the best care possible to its residents).
The shelter benefitted from all of the Facebook shares not just because of the extended coverage because it also was able to ascertain how actively the community would come to its aid. When an NPO received feedback like the Evansville community offered in this case, there is a valuable opportunity to nurture and build that relationship, the most valuable commodity a cause can claim.
You might be reading this and wondering how it could pertain to you if you are not involved with a homeless shelter. In this case, the need was very specific and the request was easy to share. Blankets and coats are easy enough to gather if you have spares in your home. What if your cause deals with less tangible items? What if your requests are not so clear cut?
The lesson from this story still applies. There is no reason to use only one means of getting the word out about your cause and what you need in order to succeed. If you receive coverage via a newspaper article, make sure you share it to a blog or to your Facebook page. If you host a fundraising event, try to get a photographer there so that you can post images to your Instagram account as well as to an online community page. Make sure that the content you create is being used in the most effective ways possible, and make sure that it all "has legs." In other words, don't be shy about repurposing (or re-imagining, as some say) your content to fulfill different marketing needs.
Are you placing all of your focus on just one kind of marketing effort? It's probably time to consider how you can integrate those efforts so that you can get the most bang for your buck. The opportunities can quite literally become endless if you play your cards right.