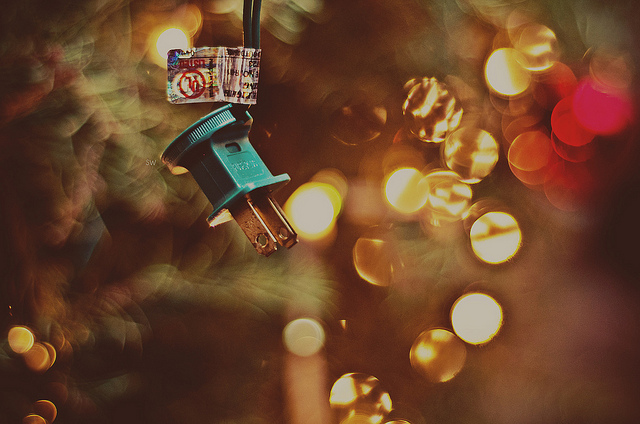 Are you taking time off over the holidays? Me too. I plan to:
Eat as many of my wife's homemade Christmas cookies as possible.
Break my record for watching Bing Crosby and Danny Kaye in White Christmas. (I set a personal record of seven times in 2012)
Spend some time cultivating my greatest asset: me.
The last of these is what the late Stephen Covey called Sharpening the Saw, or renewing yourself for the challenges ahead. Covey cautioned, "Without this renewal the body becomes weak, the mind mechanical, the emotions raw, the spirit insensitive, and the person selfish."
Here are three ways to sharpen your focus and renew your spirit for the new year.
1. Read A Christmas Carol. No other modern book defined the Season of Giving as much as A Christmas Carol. Christmas is a time of giving, hope and especially redemption, which is embodied in the character Ebenezer Scrooge. An interesting sidebar to the Dickens' classic Christmas tale is that he may have gotten the idea for it when he visited America in 1842. Two Boston academics are planning to publish research showing that Dickens borrowed some key elements of the Carol from his visit with a group of amateur writers in Lowell, Massachusetts. Everyone knows why we celebrate Christmas. But what most don't know is the way we feel about the season comes straight from Dickens and Scrooge.
2. Start planning your career change to the nonprofit world. More than any other time of year, I get calls and emails from people who want to make the move to working for a nonprofit. I tell them all the same thing: you should find out what it's really like to work for one. A great start is to buy a book I reviewed on this blog: Nonprofit Nonsense: How to Survive and Thrive in the Crazy World of Nonprofit Business. Your second step is to spend some time volunteering at an organization that you could see yourself working for. Although most people get the urge to work for a nonprofit over the holidays, you want to make sure you can keep that warm, fuzzy feeling lasts all year long.
3. Commit to an exercise goal that also supports a cause. The number one resolution people make each year is to get in shape. Thanks to the growth of cause walks, runs and rides you can improve your health AND help a great cause. First, identify a "resolution race" you can run as close to the beginning of the new year as possible. If you're looking for some inspiration on locations, check out this list of 8 Resolution Races to Ring In 2014. Second, identify either a series of cause-events to enter next year or commit to running a marathon that supports a cause. All the major marathons, including Boston and New York, have established charity programs. Finally, if you're really ambitious you can learn all about starting your own fundraising event at the annual Run, Walk, Ride Fundraising Conference in February.
I'll be stuffing my face, bingeing on classic Christmas shows and re-reading A Christmas Carol next week. But rest assured I'll be ready to get back to work on January 2nd. How will you be sharpening the saw over the holidays? Sound off in the comments below.