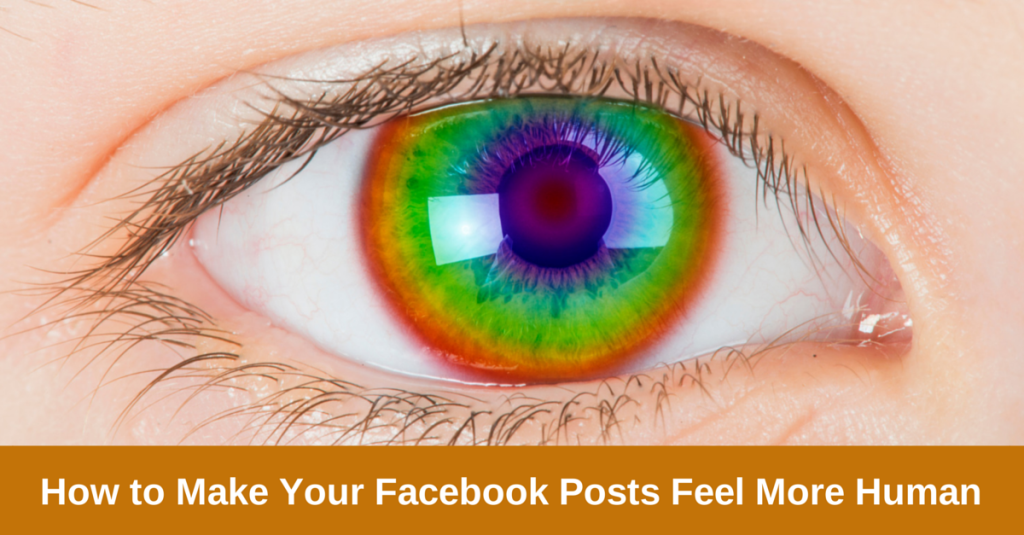 Facebook wants brands to be more like people—at least in the way they post updates to Facebook.
Changes to the Newsfeed over the past year have focused on reducing clickbait and viral memes, and surveying users about content that appears in their News Feed.
Here are three ways Facebook wants be more human, and less salesy.
1. Post links like a human being, not a marketer
Facebook recently updated the Newsfeed to favor links posted in the link format.
They found that Facebook users prefer links posted as link posts, rather then links embedded in photo captions, video descriptions, or added to status updates.
Think about how you post links on Facebook when you're not at work. You either share an article from a website using a share button, or you paste the link in a status update, generating the preview for the link format.
Tutorial: Check out this two minute video demonstrating how to post status updates, links, photos and videos to your Facebook page:
2. Post photos and videos like a human being, not a marketer
In the same newsfeed FYI, Facebook made it clear that it will give less weight to photo and video captions containing links.
Again, think about how you use Facebook as a person, not a marketer. If you have a question for your friends, your post a status update. If you post a photo or video, you simply upload it with a short comment.
3. Reply to comments like a human, not a marketer
One guaranteed way to build an engaged fan base is super simple: reply to comments. Most nonprofits ignore comments from fans, so this is an easy way to stand apart from the crowd!
Here's the setting in your Facebook page you should select today, if you haven't:
Selecting this option makes comment threads easier to understand, and more engaging (Facebook users often return to an update after you've replied to their comments).
Commenting regularly takes very little effort compared to the long-term payoff.
What do you think?