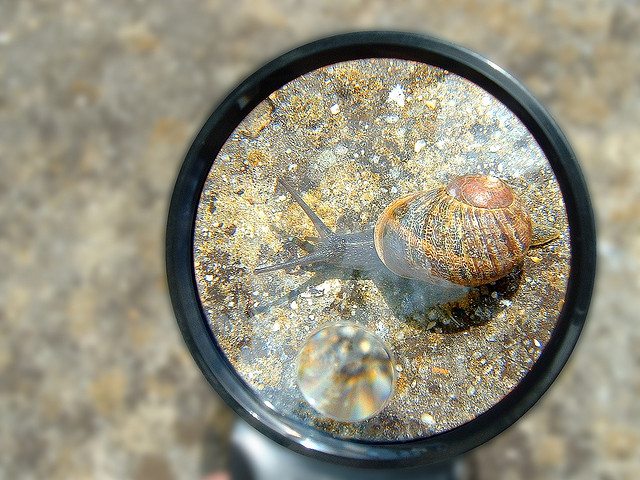 Editor's Note: Today's guest post is from Gisele Navarro Méndez. Gisele provides freelance social SEO consultancy, as well as SEO coaching for bloggers and small business owners. She's the Social Media Executive for Upstream Connections and you'll find her blogging at In Social We Trust. She tweets regularly via @GiseleNMendez and can be reached directly at gisele.nmendez[at]gmail.com.
According to the 2012 eNonprofit Benchmarks Study, nonprofits increased their dollars raised online by 19% from 2010 to 2011. How can your nonprofit compete cheaply and effectively with those organizations with the biggest marketing budgets? The answer to that question is "by leveraging the power of the Internet."
Internet marketing plays a leading role when it comes to engaging with contributors, volunteers and the general public, and there are many different strategies to promote your cause without spending much. One of those strategies is called Search Engine Optimization (SEO).
What is SEO?
SEO is the practice of improving and promoting a website in order to make it visible within search engine results, leading to an increase in the number of visitors the site receives from the "free," "organic," or "natural" listings on search engines.
Why does my Nonprofit need SEO?
Most Internet users start their navigation on Google, Bing, or Yahoo, and this means that if your site cannot be found within their organic results, you won't have this amazing opportunity of getting your message across via search.
How do I get started with SEO?
There are many different aspects to SEO, the main three would be: the way in which your site is structured, the content on your pages, and how other sites link to you on the web. Let's go step by step:
1. Choosing Your Keywords
A smart choice of keywords will help search engines understand your website, and show it to the right people, a.k.a. the ones who are looking for what you're offering.
The process is quite simple: think of keywords that are relevant to your nonprofit, write them down and analyze their quality to find the best out of your original list. Remember that if you choose keywords that no one is searching for, then you won't be getting much traffic from them.
Check out these tools for generating the perfect keyword list:
2. Optimizing Your Site for SEO
Now that you have a list of keywords, it's time to start incorporating them to the content and code of your website. Keep it simple: think of four or five keywords, or keyword phrases, for each page on your site and optimize for those.
A. Title Tag
The title tag must describe the topic of your page briefly and accurately. Try to keep the keywords as close to the beginning of the title tag as possible, and remember to include the name of your nonprofit. Include up to 70 characters, and write unique titles for each page of your site.
B. Meta Description
Meta description tags should be written with your audience in mind because they will be your one chance to convince the searchers of visiting your site. These short paragraphs should include the keywords in a smart way without exceeding 160 characters.
C. Image Name & ALT Tags
The images of your site should be optimized as well. You can add keywords to the image name and the Alt Tag. This will help with web search, but also with image search, opening the door to another source of traffic.
3. Creating Useful and Shareable Content
Creative and engaging content will attract the audience you're targeting, while working marvels with search engines. Consider having a blog for your nonprofit, that way you can write regular blog posts in which you could share news, interview donors, and cover events among other things. Remember to add social buttons in order to make it easy for your visitors to share your content!
Don't forget that storytelling is a powerful tool for your nonprofit, and freshness will be key, both for connecting with the emotions of your readers, as well as for SEO purposes. So create new content regularly.
4. Building Links to Your Site
Link building will be an essential component of any SEO strategy. You could say that each link to your website from another site counts as a vote of trust in the eyes of search engines, so the better the links, the higher your rankings within search results.
Here you have some ideas for building quality links to your nonprofit:
— Ask government agencies and educational institutions for links. Scan the web looking for organizations that are relevant to your mission and reach out to them.
— Create a page on Wikipedia about your nonprofit and include a link to your website.
— Reach out to members of your community to see if they will link to you. Start by contacting organizations and nonprofits you already have an existing relationship with.
— Submit guest posts to relevant blogs. Generally, you will get a link back to your site within an "about the author" box.
— Allow contributors, advocates, and other nonprofits to guest blog on your website. The guest blogger will probably promote the article and drive a fresh audience to your site.
— Optimize your social media profiles. Connecting your Twitter, Facebook, LinkedIn, Pinterest, G+ Page back to your site

is a must

. Make sure you're writing original bios for each profile!
SEO is too important not to pay attention to! Think of "link building" as "relationship building," and make sure you're opening other doors for visitors to arrive to your website.
Now that you know SEO is not as complicated, expensive and time consuming, do you think you'll be applying these tips to your nonprofit's site?