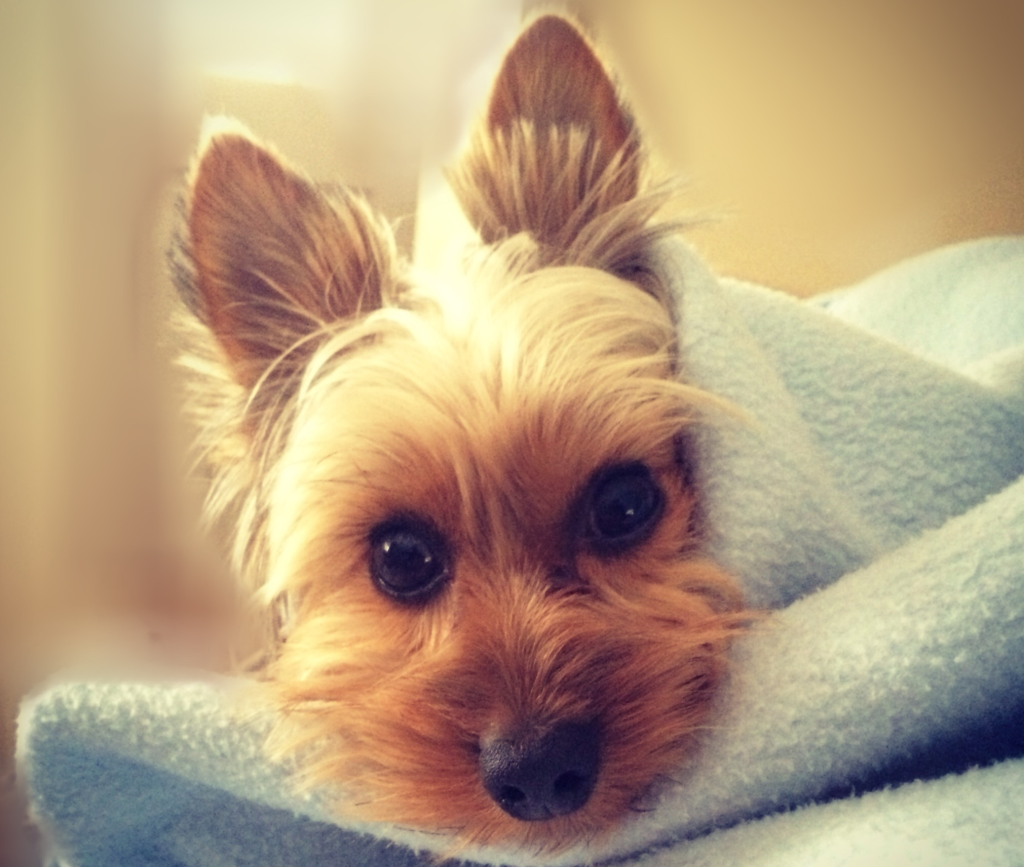 I think I spend as much time buying stuff for my six-pound yorkie Charlie as I do for my two kids. I shop at a Petco near my house. Whenever I swipe my credit card at the register I get a message from the Petco Foundation, which helps shelters find homes for orphaned pets, asking for my support.
Now, I've seen many requests for a donation on credit card terminals, but Petco's is one of that few that makes me choose YES or NO. Most terminals just flash a request that is gone so quickly you don't even have time to press yes. It's like the business is embarrassed by its own request, and only too eager to move things along. What good does that do anyone?
But the ask at Petco is very clear and you have to choose a response to continue checking out. If you say yes, the next step is to choose a donation amount. It takes no time to complete the transaction and the donation appears on your receipt.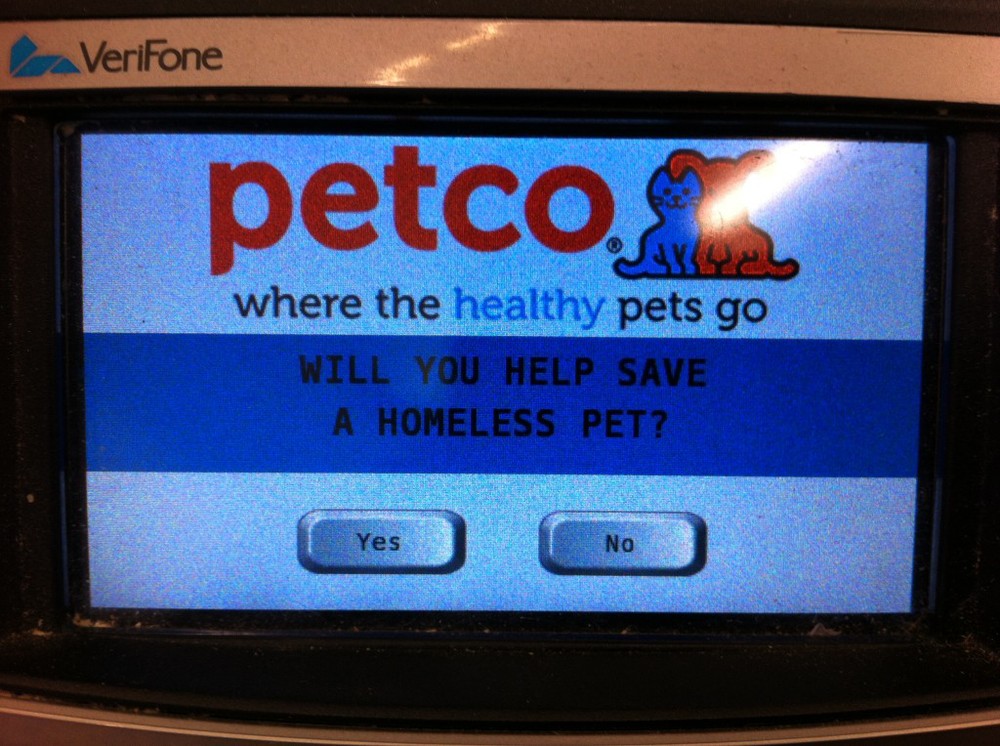 I love the idea of using credit card terminals to process donations. I hate all the clutter and paper waste from pinups. But there's one problem. The credit card terminal gives the cashier a reason NOT to ask the shopper to donate. They figure the terminal will do all the work. But it doesn't. Without a direct ask, the shopper can quickly bypass the donation request, and move on with their transaction.
Still, the credit card terminal ALWAYS asks the customer. There's no "I was too busy," "I forgot," etc. There's no human error. That's why computers are replacing people in just about every business. But what they lack, of course, is the human touch. Your best bet is to combine a credit card terminal ask with a prompt from the cashier.
It worked well in a Williams-Sonoma where they were raising money for St. Jude Children's Research Hospital. The cashier said, "You'll see a request for a donation after you swipe your credit card. We'd appreciate your support as we're trying to surpass last year's goal of $4 million." A perfect one-two punch!
Whatever Petco is doing seems to be working. They gave away $15 million of their customers' money last year.
Whether it's a pinup or a credit card terminal, the bottom-line is that the best register programs involve an ask from the cashier. It's harder to say no to a human being. It's easier to say no to a screen, but at least the terminal at Petco forces you to make a deliberate decision not to give. That, too, is hard in its own way.
What do you think about requests for donations on credit card terminals? Even if it helped a cute doggie like mine, would you give? Or would you press NO and move along?