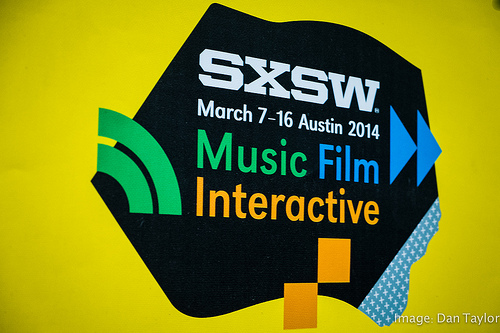 I haven't been to SXSW––the film, interactive, and music festivals and conferences that take place every spring in Austin, Texas––but I've always admired the conference for all the different ways it supports good causes.
I follow all the happenings virtually via the social good hashtag #SXGood. There are also some great nonprofit people covering the event, including David Neff, Chris Noble, Raymund Flandez, and Cody Switzer. (Ray and Cody write for the Chronicle of Philanthropy.)
These two cause promotions happened over the weekend. I'm on the lookout for more!
Tacos for a Cause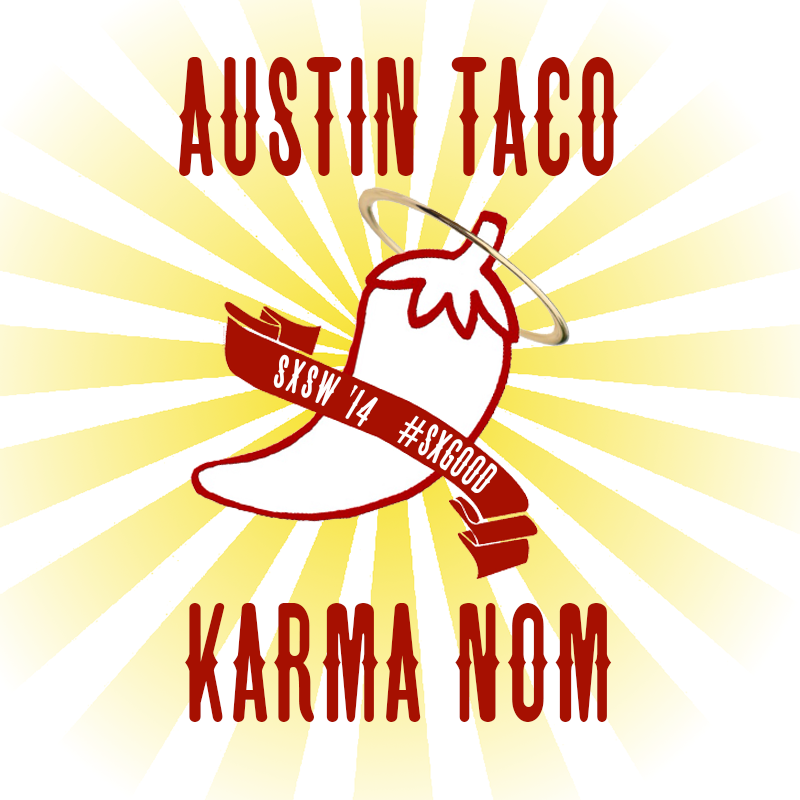 On Saturday, CDS Global, a company that serves the nonprofit industry, held Austin Taco Karma Nom at the social good lounge at SXSW. Tacos were free, but guests were encouraged to donate money to Austin's Capital Area Food Bank. CDS Global matched donations.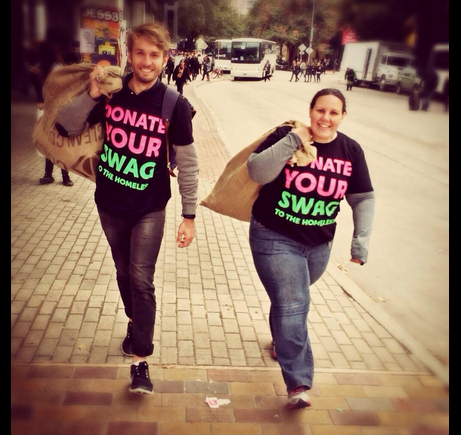 Swag for the Homeless
Conferences are famous for their swag, right? Conference sponsors are handing out tees, pens, hats, water bottles, notebooks, etc. What a waste because you know what happens to 99 percent of it: they get thrown away. Most of it doesn't even make it out of the conference hall.
Besides not making this rubbish in the first place, the second best thing would be to give it to someone who wants and needs it. That's exactly what the Austin-based charity, Foundation for the Homeless, and software company Medallia did this year at SXSW. Last Saturday, the two partnered to collect as much swag as possible for the homeless and needy families.
You couldn't miss the volunteers! They wore Donate Your Swag to the Homeless t-shirts. They also used the hashtag #SwagDonationSXSW to spread the word.
Are you at #SXSW this week? Use #SXGood to let us know of other cause promotions!