If you work in communications or marketing for a nonprofit, you probably don't have an unlimited budget for Facebook Ads—if you have a budget at all.
So, to be successful on Facebook, you find ways to generate organic reach.
Here are five ways you probably haven't tried yet.
1. Embed Updates in Your Blog
If you have a blog, you have a huge opportunity to increase visibility for your Facebook page simply by embedding high-performing, relevant page updates within blog posts.
Making a regular habit of doing so not only creates more reach for your Facebook updates, it ensures that you're blogging about topics people care about!
2. Use Facebook Events
If you're like most nonprofits, events are central to how you do business. Use Facebook before, during and after each event to build your Facebook fan base, and increase attendance.
Each event you create gets pushed out into your Page news feed, but unlike a status update or a photo, Facebook Events each have their own separate Page with information about the event, a list of attendees (going, invited, declined), and even a wall where you can engage with people who've RSVP'd.
3. Use Email Marketing
Most nonprofits have have an email list that's much bigger as their Facebook fan base.
Get more organic reach reach for your top-performing updates by linking to them in the course of your normal e-mail communications. Invite your subscribers to add their comments or share the update with their Facebook friends.
Because the content has already been vetted by your fans, your email subscribers will naturally like, comment on, and share it as well with their Facebook friends.
4. Use Pinterest and Instagram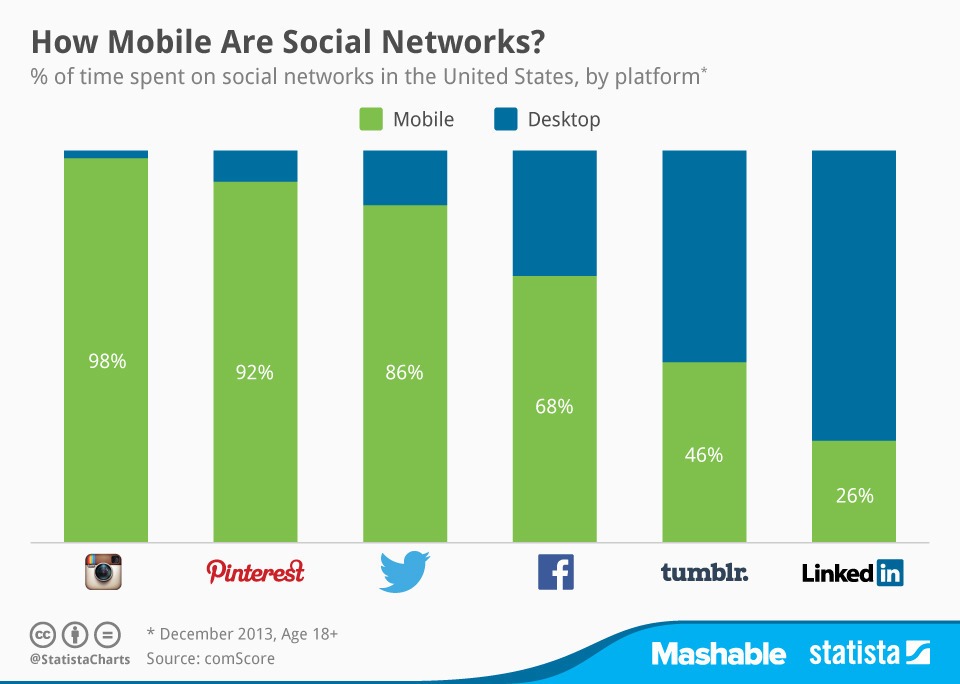 Pinterest and Instagram are the most popular social media sites used by mobile users (as shown above).
Create more reach for your most engaging Facebook Page photos by reposting them on Pinterest and linking back to the page update.
5. Tell Fans to Get Notifications
You already know that when Facebook users like your Page, they still might not get your updates in their newsfeed. One way to help them remedy this is to tell them how to get notifications like I did with this page update.
Boost the Best
If you find that the strategies mentioned above are actually working for your organization, you'll want to use that success as a springboard to create more reach and engagement!
So the key is to try these strategies first. If you find that they're working, create even more reach by boosting them.