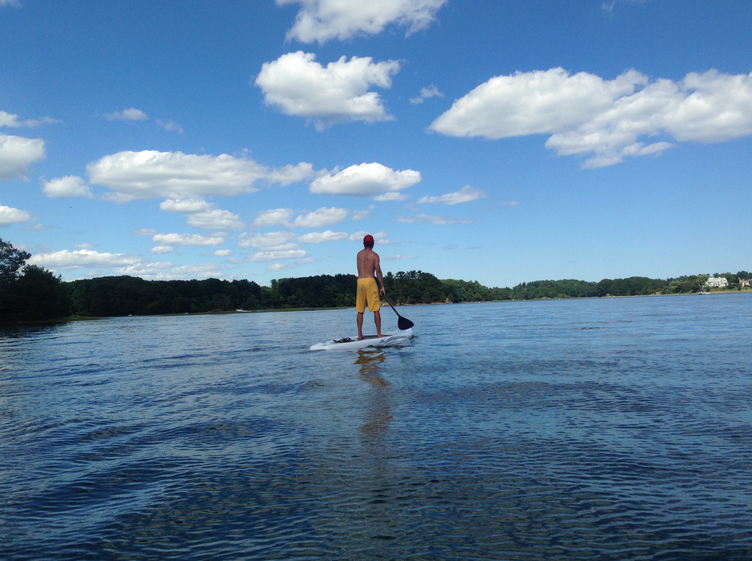 Chris Carragher of Portsmouth, New Hampshire is a proud big brother for his local chapter of Big Brothers Big Sisters. He's also an avid paddle boarder. Last year he decided to combine the two into a fundraiser.
Chris dubbed his fundraiser Stand Up for Littles. "Littles" are kids from ages 6 to 17 that are in need of mentors. These kids come from single parent and low-income households.
Last year, SUFL raised $6,000.
"I'm a Big Brother and I see what a difference the organization makes in the lives of children right here on the Seacoast," said Chris. "My paddle is a tribute to those who've made a positive impact on my life. This is the chance for me to help an organization that makes a big impact in the community. By bringing together the paddling community we can have an even bigger impact."
Before the end of the summer, Chris will paddle board from the coast of Portsmouth to the Isle of Shoals, a round trip of 12 miles. The Isle of Shoals are a group of small islands that straddle New Hampshire and Maine. The largest island, Appledore, is just a half-mile long.
"This is a really great opportunity to bring visibility to the need we have for mentors for children on the Seacoast," says Stacy Kramer, executive director of Big Brothers Big Sisters of the Greater Seacoast.
"Chris's role as a Big Brother and his investment to his Little Brother really shows what strong support this community is capable of," Stacy says.
Most visitors to the islands embark on the Thomas Laighton, the 90-foot ship that services the islands. Chris' vessel will be a paddle board he's been training on since June. He's been paddling in and around the shoals to get ready for the trek.
Chris is taking safety seriously. The shoals are the site of at least one shipwreck—the Spanish ship Sagunto in 1813—and he doesn't want to be the second. He'll choose a date for his paddle-for-a-cause based on weather conditions. Chris will also wear a life vest and a support boat will follow him.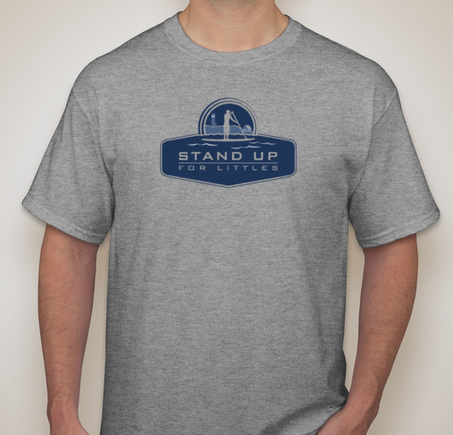 Interested in paddling with Chris? Reach out to him on his website or Facebook page. BBBSGS is also selling a special tee to support Chris!