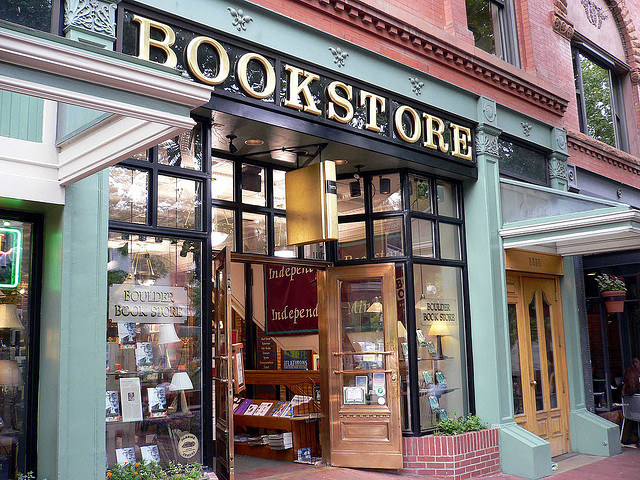 There's isn't a more endangered business than independent bookstores. Margins are low and competition from Amazon—never mind everyone else—is fierce. Still, some bookstores are doing more than just surviving. They're thriving, thanks to marketing smarts and a lot of hard work.
Take Green Apple Books, which has been a fixture of San Francisco's Richmond neighborhood for over forty years. I first learned about them from the Wall Street Journal. Their success is a real page-turner, and nonprofits would be smart to bookmark these three chapters.
The Value of (Instant) Gratification.
 
The co-owner of Green Apple, Pete Mulvihill, knows his store is a natural for the harried shopper that's forgotten a party gift. That's one reason why he's grown his children's book section from three book cases to twenty-five. Giving people what they want NOW is something Amazon can't do. (Well, at least not yet!)
Instant gratification applies to nonprofits when do-gooders are searching for that local charity to give a holiday or year-end gift to. But like Green Apple, you need to position yourself for success. If you're not top of mind, they'll skip over you.
Sell More of What's Selling.
 
Mulvihill points out that travel books rise and fall with the times. Green Apple's travel section contracts as consumer demand fluctuates. While many nonprofits don't have the same flexibility, they have more than they think. Hospitals, for instance, can focus on specific areas such as pediatrics, cancer or autism services, or, in the wake of a disaster, emergency services.
At the Boston hospital where I worked our biggest "seller" was a food pantry that fed tens of thousands of poor residents. Is a food pantry usually associated with a hospital? No. Was it a popular program and hot seller with supporters. You bet.
Nonprofits should experiment to discover what will resonate with supporters. Of course, they'll worry: "But what people want to hear may not be what we really do." The owners of Green Apple will tell you that getting the customer in the door trumps everything else. They can't browse the cookbook and fiction sections if they don't pop in to buy that last minute gift. Within reason, be who you have to be to attract support.
Big Things Happen with Small Change.
 
Mulvihill stressed that consumers can support independent bookstores by paying with cash. Bookstores would keep two percent more of each sale. It doesn't sound like much, but it adds up. So will the donations when nonprofits and businesses use pinups, round-up programs and donation boxes to capture coins and dollars at the register. Just as many small businesses prefer cash, nonprofits should be exploring how they can cash in, too.
I'm a believer that nonprofits should learn from businesses, and not just from other nonprofits. The lessons of Green Apple are ones that every nonprofit should read again and again.