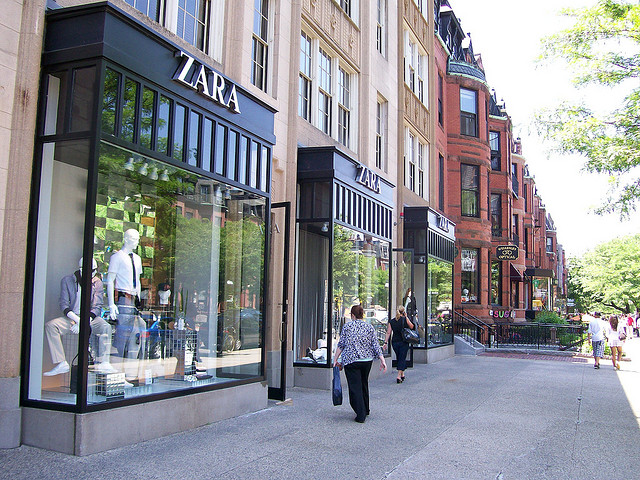 Whether you are a small business owner that wants to support a cause, a nonprofit that wants to recruit a business partner or an individual that wants to involve your local coffee shop in your cause-walk fundraiser, here are fives easy fundraising ideas for businesses that are a snap to execute.
Coin Canisters
Coin Canisters (aka donation boxes) are simple a simple fundraiser that any business with good food traffic can execute. They make an excellent first-time fundraiser for new business partners. You can raise good money with coin canisters. I used to work with a bagel store chain that raised $25,000 for my organization with coin canisters.
Tip: Target busy stores where cash is king. A car dealership or jewelry store is not the right place for coin canisters.
Pinups
Store cashiers sell pinups (or paper icons, as they are sometimes called) for a buck or two. We've all seen the paper Shamrocks hanging in stores for the Muscular Dystrophy Association around St. Patrick's Day. Pinups are by far the most lucrative fundraising strategy for businesses. Even local fundraisers can raise five or six-figures.
Tip: Target businesses that have lots locations, registers and foot traffic. Incentivize cashiers to ask shoppers to give. Finally, get training on how to do this lucrative fundraiser right!
Purchase-Triggered Donations
With purchase-triggered donations (aka percentage-of-sales) business donates a portion or percentage from the sale of product(s) to a cause. On World Aids Day, Starbucks donates five cents from the sale of every beverage sold to Product Red.
Tip: Choose a product that is a hot seller! I'm told coffee sells well at Starbucks. 🙂 Because the customer is making a conscious, independent decision to buy the product and support the nonprofit, the nonprofit's name and work should resonate with consumers. In short, these programs are best for nonprofits with a higher profile or for urgent appeals.
Shopping Day
Nonprofits located near a downtown shopping district should ask local stores to host a shopping day. On the special day, the businesses sell pinups and/or offer purchase-triggered donations. You can also create a shop walk with these stores. Shoppers raise money for your cause and get a special bag. When they show it in participating stores they get a discount.
Tip: It's important to activate the businesses on one day or over a weekend. This will make the program more fun and appealing for everyone. Mass your forces here is power in numbers.
Facebook Likes
If you're for an easy online fundraiser, try Facebook likes. Whenever someone "likes" your page on Facebook, a company makes a donation to your cause. Recently Houston-based Rice Epicurean Markets donated $1 for each Facebook like to an area cause; and Budlight went all Superbowl for with a dog rescue group.
Tip: This program is best for nonprofits that already have a large and engaged Facebook audience. This program is about raising money and making a big Facebook following even bigger. Need help improving your Facebook page, fellow Mightycause writer John Haydon can help!
You asked. I delivered. Now it's time to get busy with one of these fundraisers!