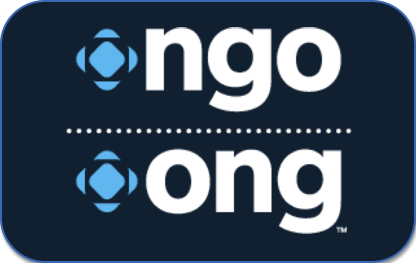 If you have a.ORG domain you're in good company. It's the third largest domain on the web. But very soon nonprofits will have to weigh the benefits of using a new domain: .NGO.
To sort through the options and benefits of .NGO, I spoke to Nancy Gofus, Chief Operating Officer at Public Interest Registry (PIR). Nancy and her team have managed .ORG and its more than ten million domains since 2003.
A key motivator for launching .NGO, which will be available in March, is the worldwide demand for nonprofit domains.
"The growth opportunity is outside North America," said Nancy. "There is a global demand for .ORG and .NGO is the new worldwide domain for nonprofit organizations."
It's reflected in the acronym as nonprofits outside the United States are generally called non-governmental organizations (NGO).
A major difference between .ORG and .NGO is that the latter will require organizations to validate their NGO status.
"When people see a .ORG they they think nonprofit, which makes it more credible," said Nancy. "Of course, you really don't know because anyone can buy a .ORG domain. However, a .NGO domain will be a legitimate nonprofit."
Validation is just one of the reasons .NGO will cost more than .ORG. Public Interest Registry is building a global directory of organizations with the .NGO domain, which will be bundled with another popular international domain: .ONG. Organizations can create their own searchable profile to tell their stories, find donors and be a resource to other .NGO's. They can even solicit donations on their profile page.
The goal of PIR's directory reminded me of failed social networking site Jumo, which sought to be an index of sorts for nonprofits. However, PIR has the advantage of validation for .NGO clients.
"In our conversations with people around the world, they asked for a domain that had legitimacy with people," said Nancy. The credibility of PIR's directory may succeed where Jumo's index failed.
Nancy said the release of .NGO is part of a larger plan by the Internet Corporation for Assigned Names and Numbers (ICANN), an organization that plays a major role in Internet governance, to introduce thousands of new domains.
"The domains range from cities like .NYC, .VEGAS, .BERLIN to company names like .CITICORP to everything from .BOOK, .APP, even .NINJA" said Nancy.
Should your nonprofit invest in a .NGO domain? I think it depends on a few factors. First, if your organization is well-known and has a mission focused on North America, your existing .ORG is probably fine. If your organization is not well known or has an international mission––or both––.NGO will better represent your organization and just may raise your profile. Finally, it really all comes down to cost. If it's inexpensive, buy the .NGO domain and redirect it to your existing site. Then you'll have all your bases covered!
Nonprofits, what do you plan to do? Stick with .ORG? Switch to .NGO? Or use both?