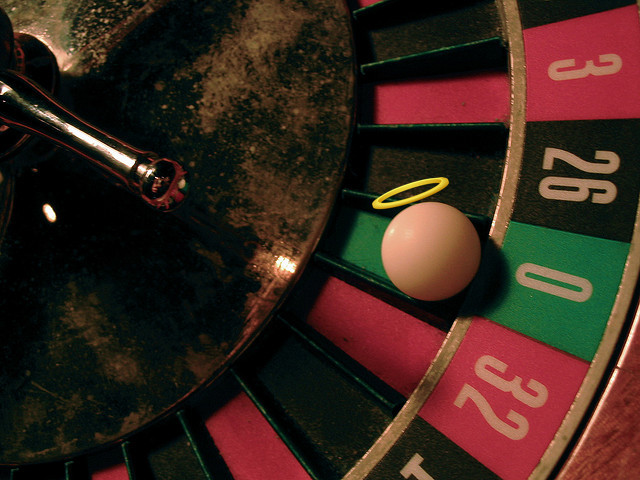 Have you broken a bracket yet? Most of you know what I'm talking about because March Madness––the annual NCAA college basketball tournament––is in full swing. Last week, people busily filled out their brackets. Since then they have been watching the games––and their brackets break!
Of course, much of this watching, betting and despairing is happening at work. According to a study from outplacement firm Challenger, Gray & Christmas, the tournament cost U.S. businesses $134 million in lost wages in last year. Some companies have adopted a "if you can't beat them, join them" attitude by taking the lead in forming office parties and giving employees time off to enjoy the madness. But savvy businesses and nonprofits that understand that passion is a key driver of purpose are treating March Madness as a good thing and using the tournament to raise money for causes.
A great example is Justin Goldsborough who runs an annual March Madness fundraiser with his co-workers at a Kansas City public relations firm. Last year, he raised $2,000 for his local chapter of the Leukemia & Lymphoma Society.
It's too late to get in on the good fun of this year's tournament, but what's stopping you from launching other pools for good? Find out what employees are passionate about and create a charity office pool for it. It can be The Oscars, Wimbledon, The Voice or Downton Abbey! Maybe it's a dead pool for which character will get knocked off next on The Walking Dead or Game of Thrones. They all work the same way as a March Madness office pool. To participate, employees have to make a donation to your nonprofit.
If you are a business or nonprofit considering a pool, here are a few things to keep in mind to ensure your success.
Know what you are getting into. Let's be clear: March Madness office pools––or any workplace betting for that matter––are illegal in most states. You should consult with your state's attorney general's office about workplace betting before proceeding. Nonprofits and companies should know the law––even if they plan to break it. Keep in mind that an official pool for a cause may help "sanitize" an office pool and make it more acceptable (still illegal, but acceptable). After recommending that betters keep the stakes low, legal experts say that involving a cause may make an office pool a safer bet.
Go where the betters are. Nonprofits should target companies that are known for their pools. These companies are comfortable with the legal conundrum of workplace betting. Go where you are loved!
Not everyone gambles. Give employees that don't want to participate in the pool––or disapprove of workplace betting––another option to donate, such as a dress-down day. Strive to include everyone.
Sweeten the pot. Ask employees to donate every time they win and/or lose in the pool. And make sure to reward winning employees with tees, sweets, trophies or gift cards. Turn your pool into an event people will look forward to and enjoy.
Pool your resources. Use the interest and excitement around March Madness to launch a related fundraiser. For example, Gold's Gym hosts March Music Madness and encourages members to pick their favorite workout songs. Like the tournament, it begins with 64 songs, before cutting down to 32, and then the "Sweet 16," "Elite 8," "Final 4" and of course the championship. Each song is associated with a charity, so whichever song wins, Gold's Gym will donate $5,000 to its associated charity.
Another example is the Connecticut VFW that held a March Madness packing event to package snacks and other items for troops when they are watching sports games far from home.
Let's replace March Madness with Pool Madness! Use the comments section below to share your success stories and questions.