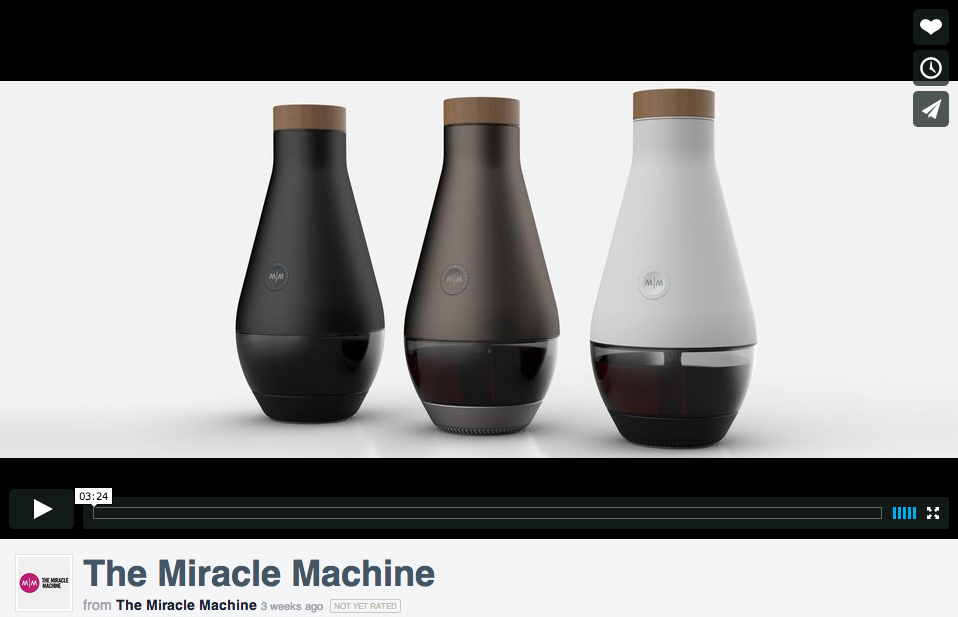 Is it okay to trick people when it helps a great cause?
That's what people are debating after the nonprofit Wine to Water, global PR agency MSLGROUP, and two wine industry experts pulled off a hoax that hundreds of news sites––including ABC News and Time Magazine––covered as real news.
It all began as an effort to promote a great cause: Wine to Water, which was founded by Doc Hendley, a former bartender turned do-gooder. MSLGROUP adopted Wine to Water after MSL honcho Scott Beaudoin saw the charity profiled on CNN Heroes. Doc and Scott agreed that Wine To Water needed to do something dramatic to cut through the clutter and get people's attention.
With the help of Napa Valley wine experts Philip James and Kevin Boyer, they developed and launched the Miracle Machine, which claimed to turn water into wine in three days. Take a minute to watch the video.
Fabulous, right?
That's what one reporter thought when she learned of it from a former co-worker of Philip James. On March 1st, Business Insider ran this story: Lot18 Founder [James] Has Invented a Tiny Home Device that Turns Water into Wine in 3 Days.
That's all it took!
See how the hoax unfolded on this timeline.
The mainstream press picked up the story and the Miracle Machine appeared in at least 600 publications, and it was read over 500 million times! A Kickstarter board for the machine generated 7,000 requests for more information on the product.
But underneath all the allure and fascination with this revolutionary product was a good secret. The Miracle Machine was a fake. On March 12, nearly two weeks after Business Insider ran its story – the hoaxters came clean. In a video they explained that the true miracle is not turning water into wine, but wine to water. That's the work of Doc Hendley's organization Wine To Water.
For the cost of a bottle of fine wine, you can provide clean drinking water to a family for five years! That really is a miracle.
But not everyone is taking the hoax in stride. The mix of comments I've read on social networks range from supportive to condemnation to resignation that despite its trickery the promotion worked!
Read the "Storified" version of this post.
Organizers say it's too soon to know how much money has been raised since they announced the real miracle. They're also reaching out to people that expressed interest in the Miracle Machine to see if that interest now extends to Wine to Water. They also plan to auction off the "Miracle Machine" with all proceeds going to Wine to Water.
What do you think about the Miracle Machine hoax? Do you feel duped? Or do you see it as a harmless marketing effort that brought attention to a truly deserving cause.
Here's what I think. If you had asked me before the Miracle Machine to name a clean water organization I'd say Charity: Water. Now I can name another, Wine to Water. I don't feel duped; I feel enlightened. I don't believe anyone was hurt by the hoax––except maybe the Business Insider reporter who was the unfortunate patsy.
Every day people call, write, and tweet me about nonprofits I've never heard of, and have no good reason to remember. But I won't forget Wine to Water––and I would even support them. The Miracle Machine worked.