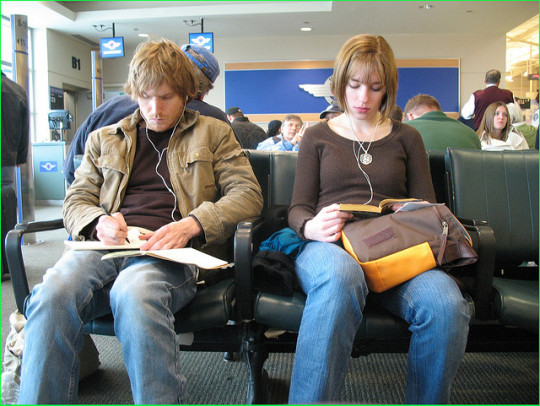 When it comes to raising money, everyone talks about Baby Boomers—and with good reason. This generation born between 1946 and 1964 has amassed trillions of dollars in wealth. In the coming decades, this money will pass to a new generation of do-gooders and to many lucky nonprofits.
The new generation on the block is Millennials, men and women born between 1980 and 2000. Sure, there's another generation in the works that was born after 2000, but they don't even have a name yet. (Although some people call them Generation Z).
While Baby Boomers are the past and present givers, the future generation of givers is Millennials. Here are three reasons why you should be showing this generation some serious love.
They Love You. No, Really
Millennials are eager to make a difference. According to the Deloitte's Millennial Survey, Millennials are charitable and eager to participate in "public life:" 63 percent of Millennials donate to charities, 43 percent actively volunteer or are a member of a community organization, and 52 percent have signed petitions.
Millennials are different from Baby Boomers in that they are not wedded to specific institutions, like the United Way. They go where the impact is—regardless of name, size or location. If your nonprofit isn't on the tip of everyone's tongue, this should give you hope that you have a new generation to talk to. Conversely, if your nonprofit is well known in your community, you need to make sure it's because of your impact and not because of your name.
Businesses Are Wooing Them
Nonprofits can learn a lot by watching and learning from their for-profit counterparts. Businesses of all shapes, sizes and industries are heavily targeting Millennials with their products and services. And some companies are being punished when they don't.
Some have attributed retailer Costco's dip in stock to its poor performance with Millennials that aren't interested stocking up at the wholesaler. A key metric for analysts is Millennial engagement with the brand on social media. While Costco has over a million followers on Facebook, Target has twenty times that number! Costco hasn't tweeted since 2011.
The lesson for nonprofits is that there is no time to waste in wooing Millennials. The oldest Millennials are 34 years old! The best way to communicate with these digital natives is through social networks. If you're targeting Millennials, but don't have a social media strategy you're shooting wide of the mark.
They'll Bring Their Friends
According to a recent social influence research paper from Crowdtap, Millennials spend almost 30% (or five hours a day) of their time on content created by family, friends and others they know. Consequently, Millennials are highly influential. They ignore advertising in favor of peer-related content that is relevant, targeted and trustworthy.
Millennials aren't just the future of giving. They are tomorrow's social innovators and walking, talking and tweeting ambassadors for your cause and organization.
Millennials are the generation you can't live without. Act accordingly.