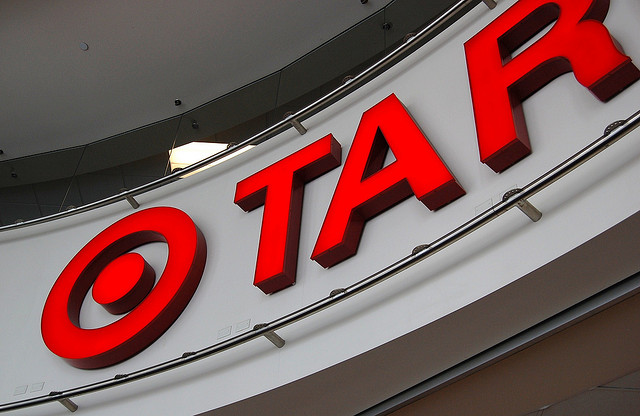 It's true: a lot of big, national companies won't work with local nonprofits. They prefer to work with big national charities. This is due to many reasons, but the biggest is that companies want a nonprofit brand that will resonate with all their customers and employees—and not just customers that have heard of the Museum of Science, which is my hometown of Boston.
But that shouldn't stop the Museum of Science—or any local nonprofit—from asking because, well, you just never know until you ask!
Jo-Ann Fabrics & Craft Stores allows each new Jo-Ann store the opportunity to make a $2,000 donation to a local school and each of the three Jo-Ann Distribution Centers the opportunity to donate $3,000 quarterly to the local non-profit organizations of their choosing. In 2012 alone, Jo-Ann Fabric Stores gave away $142,000.
Walmart supports a lot of national causes, such as the Children's Miracle Network, but when I worked with them here in Massachusetts each store was allotted $2,000 to support a local nonprofit of their choice. That's not a ton of money from one store, but we took the extra step of soliciting every Walmart in Massachusetts to support our nonprofit. We eventually got most of the stores to give us their $2,000. It added up!
A lot of big, national chains are franchised and broken out into regional markets. For example, Valvoline Instant Oil Change has a New England office with a separate marketing staff. I've worked with 40 of their locations to raise $40,000 with a pinup program. Other nonprofits have had the same luck with chains such as Massage Envy and Fuddruckers.
If a national company is based in your area, you might have a better shot working with them locally. I did when I worked with Staples and 100 of their New England Stores. The Jimmy Fund, the fundraising arm of Boston's Dana-Farber Cancer Institute, works with Boston-grown Dunkin Donuts and 150 of its local stores.
There's hope! But remember: many large, national chains are wedded to equally large and well known nonprofits. So it's not going to be easy.
Here's another approach: target mid-size businesses in your area that haven't been picked over by St. Jude, ACS, Muscular Dystrophy Association, and others. I define a mid-size company as any business a friend two states over has never heard of. These companies have 5 to 30 locations in a concentrated area.
I bet you could write six of these businesses down in less than a minute. Go!
Get busy researching and asking! You don't have much to lose and a lot to gain.
I'd love to know: What mid-size and large companies has your local nonprofit had success with?