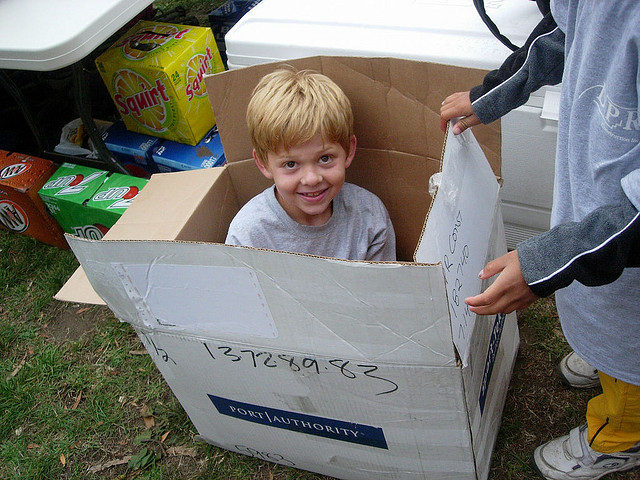 Got you, didn't I? Well, April Fools!
It was just two weeks ago that we were debating the wine to water hoax and whether it was okay to prank people for a cause. The jury is still out on that hoax, but here's a joke on April Fool's Day that I think we all can get a chuckle out of.
Kars4Kids.org, the charity that will take your old car and turn it to hard cash for charities, has launched a new division: Kids4Kars.org.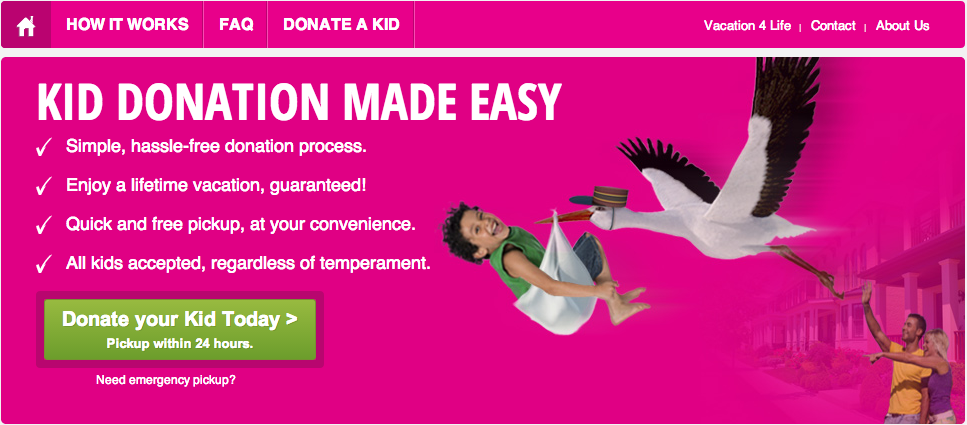 Yep, you can finally give away those troublesome kids and get your life back. I've told my own kids to pack their bags!
I love the options Kids4Kars gave for pickup.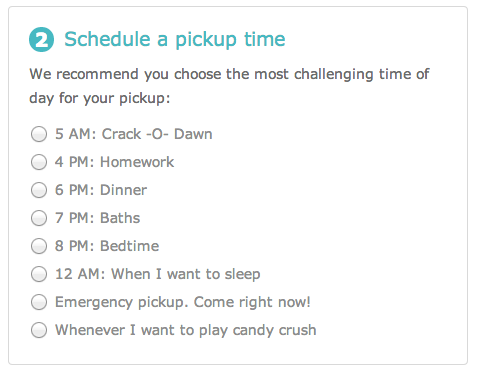 I'm going with "Crack-O-Dawn." What about you?
But just as I hit the "Donate" button, I got what I was expecting the whole time.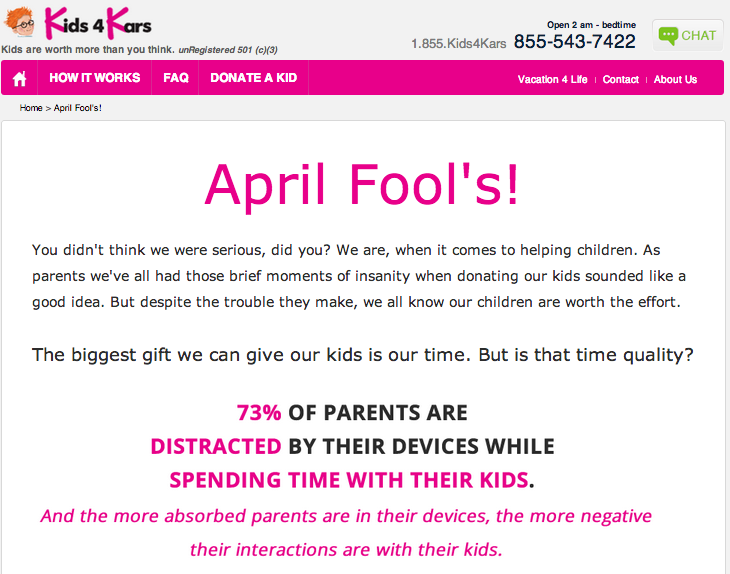 Rats! Foiled again.
But at least it was for a good cause, right?
This April Fool's Day joke has a serious message, according to Kars4Kids spokesperson Morris Franco. Parents need to put down their smartphones and tablets to focus on their kids.
"With the increasing temptations of our mobile devices, it's harder and harder to stay focused on our children, which can have serious implications for their development," Morris explained. "The shock value of an April Fools prank allowed us to wake parents up to the damage they can do to their children by focusing on their devices instead of their kids."
I was impressed with how much effort Kars4Kids put into the prank. The nonprofit changed its long-running radio jingle, sending listeners to a new website, www.kids4kars.org. Claiming to accept donations of children "in any condition," the Kids4Kars program offered a free, lifetime vacation to all parents. It's only after submitting a donation form that you learn the true purpose of the Kids4Kars campaign.
The campaign will air the April Fool's prank on over fifty radio stations nationwide and spread online. The campaign message is estimated to reach millions of parents across the country.
The good news is that if you still need that tax deduction, you can donate your car! And, well, you know whereto do that.